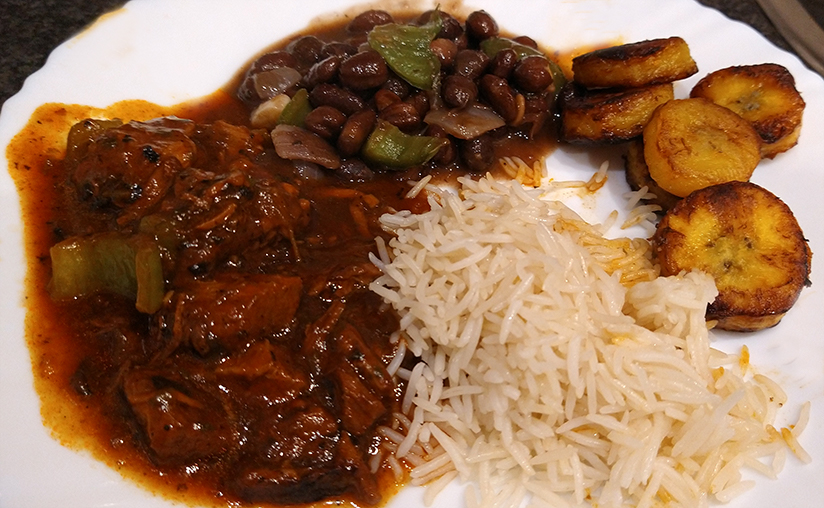 This week, we cooked food from Cuba. Here are the recipes we followed:
Ropa vieja – Translates to old clothes. It is shredded beef. We should have probably cooked our beef more until it has really disintegrated but we were getting hungry already. Reminded me of other beef stews back home. 8/10. Recipe here
Black beans – I've never really cooked beans before. I never ate beans either as a dish on its own. I liked it in the end. 7/10. We followed the recipe from NYT.
Fried plantains – The easiest recipe so far. It's literally just frying plantains. Still do not know what is the difference between this and bananas. 7/10
Arroz con leche – Rice pudding. It's also a common dish here in Spain. 8/10. Recipe here. Miriam's family says that their grandma's version is still the best.